Southern Maryland Painting and Drywall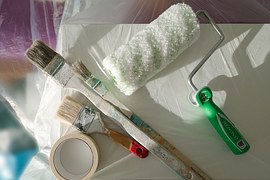 What We Can Do For You
House Painting
Drywall Repair and Installation
100% Satisfaction GUARANTEED or You Don't Pay
Southern Maryland Painting and Drywall offers you this guarantee…You will be happy with our work, and the professional manner with which we conduct ourselves, before we take a check from you!
Get Your Free Estimate Below
So many painters and drywall repair men are freelancers, and they look like it too. This trade uses a lot of funny smelling chemicals and honestly, many painters look and act like they want that side of this job. We are not your typical everyday painting and drywall company, and we have an excellent reputation across all of Southern Maryland. We want your business today, but we also want your future business tomorrow, and your neighbors business next week. You will be impressed when you do business with us!
"Southern Maryland Painting and Drywall was professional, conducted themselves unlike the other 90% of painters out there, shook my hand, said yes sir, and treated my house like it was their own mother's. I was blown away by the service. There is no one else I would pick to drywall and paint my basement." -Jason M. Mechanicsville, Md.
Painting Company Southern Maryland
Home remodels
New homes
Custom painting
Ask about what other painting services we offer
Local Southern Maryland residents
From spring cleanups to changing the color in the new babies room, we are your first choice for painting contractors in Southern Maryland. We have lived in and around Calvert county most of our life, and probably always will. This is our home, and we will treat you with courtesy and respect. Try something different. Call us today!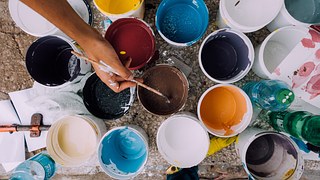 St. Mary's County
St. Marys County is where we are born and bred. We service
Charlotte Hall
Mechanicsville
Chaptico
Morganza
Hollywood
Cobb Island
Coltons Point
Leonardtown
Hollywood
California
Lexington Park
St. Mary's City
Point Lookout
Calvert County
Lusby
St. Leonard
Prince Frederick
Huntingtown
Dunkirk
Chesapeake Beach
Call or leave a message below to contact Southern Maryland Painting and Drywall today!
Water Damage Restoration
Is drywall water damage dangerous? YES. That's why water damage restoration is so important. Not only can water damage affect the structural integrity of your drywall, but it can also be hazardous to your health. Here are some of the dangers.
Structural Damage – Exposure to water weakens drywall, causing it to soften and crumble. Anything heavy affixed to the walls like tiles, shelves, and frames can easily tear out of the wall and fall. More saturated drywall will even separate from its beams or studs and fall away.
Mold – Mold grows quickly on damp drywall. This can put your family's health at risk. Sometimes you can't see the mold grow and spread because it's inside of the drywall. That's why calling experts like Southern Maryland Painting and Drywall as soon as possible is so important.
Potential Fire Hazards – How can water cause a fire hazard? If there are electrical wires and junction boxes in the effected wall, exposure to water makes them dangerous and unpredictable. Water damage has the potential to start an electrical fire.
Water damage can be caused by a variety of things. Southern Maryland Painting and Drywall is equipped to deal with water damage from any source. If you've been in any of the following situations that can cause water damage, call us. We can help!
Leaking plumbing, appliances, water heaters, etc
Bathtubs, sinks, or toilets overflowing
Flooding due to storms, tornadoes, tropical storms, or thunderstorms
Sewage backups
Basement Flooding
Flooding from firefighting efforts
Sometimes water damage can be subtle. You might not realize you have a leaking appliance or leaking plumbing in your walls. So what should you look out for if you suspect you have water damage?
Musty or mildew smells
Visible mold
Discoloration or stains on the walls or ceiling
Unusually high water bills
Cracking or peeling paint on your walls or ceiling
Whether you've experienced minor or major water damage, there are some essential steps to restoring your home. Water removal or extraction, decontamination, and drying are vital. One of the key components of effective water damage restoration is acting fast!
Major water damage might involve replacing some materials. Here are some of the materials you might need to replace.
Floors
Clothes
Ductwork
Heating/AC Systems
Curtains
Drywall
How do you know when material needs to be replaced? The best thing to do is to have a professional assess the damage. There are several classes and categories of water damage. How the damage is dealt with is determined by many factors. But we at Southern Maryland Painting and Drywall have the knowledge and experience to help.
How much water is too much? You might be surprised to learn that the amount of water isn't the most important factor in determining if the damage to your carpet and drywall is reparable. More notable factors are how soon the material can be thoroughly dried and how contaminated the water is.

For water damage restoration that minimizes losses and keeps everyone safe, call Southern Maryland Painting and Drywall. You'll get professional water damage responders who will take the best possible care of your property.