foo-pah my pa'
One painting technique we use is called foo-pah. The purpose of it is to create a finish that doesn't look like you just brushed or rolled on the paint. Anytime a paint can be done differently, it will stand out from the crowd. We are friends with the company that did the exterior painting at the Waldorf Honda store in Waldorf Maryland, a great place to buy a used car in Southern Maryland if you didn't know. They used to be called Ken Dixon. They hired the Johnsons to do the exterior painting of the building, and this is just to document some of the work.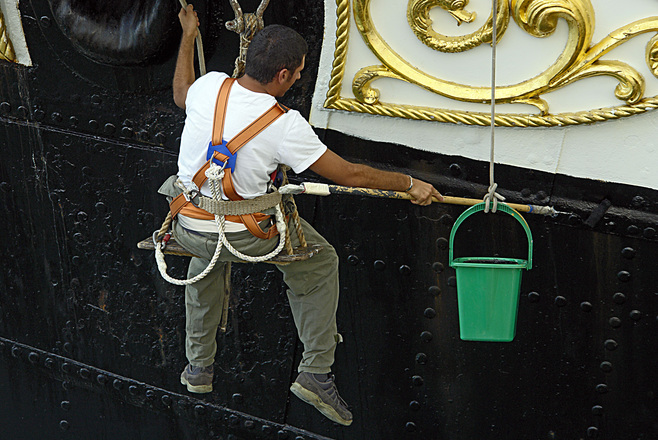 What does paint have to do with selling used cars?
The purpose of our work was to give a fresh look. A business has different painting needs than a residential house. They are a used car dealer in waldorf who needs to sell cars. They want you to 1. look twice as you pass and 2. have a clean presence on their lot. Thats where we come in. Hiring a professional painting crew who has harnesses and can repel down and paint that all important showroom entrance. If your business doesn't have curb appeal, you can't do what you do best.
Hire us
Call Southern Maryland Painting and Drywall for your painting needs. We won't let you down. We have done business in Waldorf Maryland and Southern Md for many years now, and our reputation is a fine one.
Call today!